It's been a really good year. I haven't had a lot of terrible reads so I thought it would be best to just lump them all together in one big post.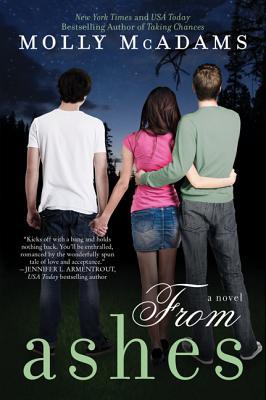 Title & Author: From Ashes by Molly McAdams
Genre:  New Adult- Romance, Contemporary
Release Date: April 16th 2013
Series: From Ashes #1
Publisher: William Morrow Paperbacks
Source: Scribd
Description: Aside from her dad, who passed away when she was six, Cassidy Jameson has only ever trusted one man: her best friend, Tyler. So of course she follows him to Texas when he leaves for college. She just didn't expect to be so drawn to their new roommate, Gage, a gorgeous guy with a husky Southern drawl. The only problem? He's Tyler's cousin.
Gage Carson was excited to share an apartment off campus with his cousin. He didn't mind that Tyler was bringing the mysterious friend he'd heard about since they were kids … until the most beautiful girl he's ever seen jumps out of his cousin's Jeep. There's something about Cassi that makes Gage want to give her everything. Too bad Tyler has warned him that she's strictly off-limits.
Despite everything keeping them apart, Cassi and Gage dance dangerously close to the touch they're both been craving. But when disaster sends her running into Tyler's arms, Cassi will have to decide whether to face the demons of her past … or to burn her chance at a future with Gage.
---
HOW FAR I GOT
24%
WHAT TURNED ME OFF
First of all:
I'm really not a gif person but this perfectly summed up my attitude watching the whiplash that was Cassidy and Gage/Cassidy and Tyler. Tyler was the most manipulative little bastard and I wanted to wring his neck. He was constantly telling lies to keep Cassi with him and it just came off as childish and mentally abusive.
Cassidy's character has this terrible abusive past that didn't really make her more relatable, just gave her a damsel in distress quality that appealed to both Tyler and Gage. Her personality was back and forth and I would have liked her if she didn't have these flash backs of abuse that did nothing to further the story except instill in the reader that she is helpless and needs to be coddled. This story is also a case of insta love (like literally their eyes lock and the stars align) and a heavy love triangle. Two of my most disliked book themes!
Ultimately Tyler's personality was the fuel for me rage quit.
---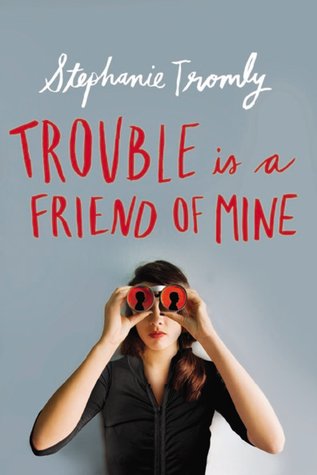 Title & Author: Trouble is a Friend of Mine by Stephanie Tromly
Genre:  Young Adult- Mystery, Contemporary
Release Date: August 4th 2015
Series: Standalone
Publisher: Kathy Dawson Books
Source: E-ARC via First to Read
Description: Preparing to survive a typical day of being Digbys friend wasn't that different from preparing to survive the apocalypse.
Her first day not in school (because she cut) in her new hometown that will soon be her old hometown (because she's getting out of Dodge as fast as she can) Zoe meets Digby. Or rather, Digby decides he's going to meet Zoe and get her to help him find missing teenager. Zoe isn't sure how, but Digby—the odd and brilliant and somehow…attractive?—Digby always gets what he wants, including her help on several illegal ventures. Before she knows it, Zoe has vandalized an office complex with fake snow, pretended to buy drugs alongside a handsome football player dressed like the Hulk, had a throw-down with a possible cult, and, oh yeah, saved her new hometown (which might be worth making her permanent hometown after all.)
HOW FAR I GOT
48%
WHAT TURNED ME OFF
I don't like to be one to gripe about different writing styles but this one through me for a loop. It was written like a manuscript for a movie or tv show. I've only ever read plays similar to this style so that alone made it really hard to follow. Another issue was the plot was really slow building. The characters felt very flat and it was hard to connect or invest anything into this story. I started to struggle with reading it and ultimately decided to ditch the book since it wasn't worth my time.
---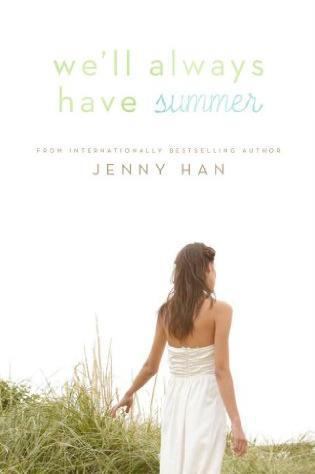 Title & Author: We'll Always Have Summer by Jenny Han
Genre:  Young Adult- Romance, Contemporary
Release Date: April 26th 2011
Series: Summer #3
Publisher: Simon & Schuster Children's Publishing
Source: Scribd
Description: It's been two years since Conrad told Belly to go with Jeremiah. She and Jeremiah have been inseparable ever since, even attending the same college– only, their relationship hasn't exactly been the happily ever after Belly had hoped it would be. And when Jeremiah makes the worst mistake a boy can make, Belly is forced to question what she thought was true love. Does she really have a future with Jeremiah? Has she ever gotten over Conrad? It's time for Belly to decide, once and for all, who has her heart forever.
HOW FAR I GOT
37%
WHAT TURNED ME OFF
I'm going to just warn you now, there isn't a way to explain why I DNF this without spoilers. If you have not read this yet please just skip my explanation. Again SPOILERS AHEAD. Belly is still extremely self centered and childish- she hasn't really matured at all since the last book even though it's been two years. Her relationship with Jeremiah is all sunshine and daisies until she overhears another girl at a party talk about how she hooked up with Jeremiah. Confronted Jere comes clean that he not only fooled around with said girl but also slept with her- something Belly and Jere have yet to do. Cheating is a huge issue with me since I've been on the cheated end once before. It broke my heart and shattered my trust for a really long time. What does Belly and Jere decide will make things better not even a few days after their falling out? Getting engaged. When Belly agreed to marry Jeremiah I was completely done. I kept reading a little more about how she tried to justify their decision and how she got angry when people told her not to and just couldn't go on.
Overall I really liked the series even if it was very back and forth traditional love triangle teen angst stuff. I might go back and finish this book someday. That's a big maybe.