Fall has officially started but the weather is HOT HOT HOT where I am. Thus I am refusing to believe Fall is upon us by reliving Summer one last time. Thank you so much Erika for tagging me and I'm sorry it took so long.
Lemonade: pick a book that started off bitter, but got better.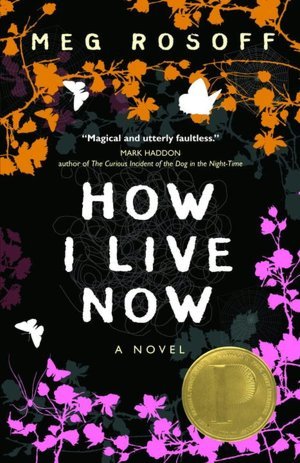 How I live Now by Meg Rosoff
Daisy was so damn mean and bitter at the beginning of this book. She was the type of person that would most likely shank you if you so much as look at her the wrong way. Or at all. Thankfully she grew into an amazing person via some serious emotional/physical trauma. Not saying I enjoyed said trauma but they way she grew was so well done this still stands as one of my ultimate favorite standalone books.
---
Golden Sun: pick a book that made you smile beyond compare.
Moon Called by Patricia Briggs
Is it sad I had a really hard time picking a book that made me smile a lot? Most of the books I read give me massive feels so smiling while reading is few and far between. Not that I don't immensely enjoy those books. I'm going to have to go out of my blogs comfort zone and say any of the Mercedes Thompson books by Patricia Briggs. I love Mercy, she is so spunky and sarcastic. Not to mention all round kick ass. This is more of an urban fantasy/adult genre but I highly recommend it to anyone who likes supernatural critter books. It's got Fae, Werewolves, shapeshifter, folklore monsters and other super scary stuff.
---
Tropical Flowers: pick a book set in a foreign country.
Hello, I love you by Katie M. Stout
Set in: South Korea
This book was so light and flirty but held a undercurrent of dark secrets and emotional scars. Plus a cute bunch of hot Korean band mates who like to hang out with you and shamlessly flirt with you? Sign me up!
---
Tree Shade: pick a book in which a mysterious or shady character was first introduced.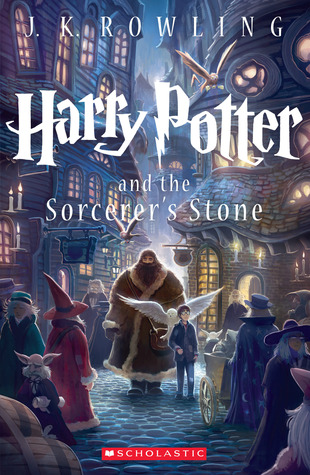 Harry Potter and the Sorcerer's Stone by J.K. Rowling
I had a really hard time picking a specific shady/mysterious character so I went with the first character I can remember being very skeptical about. Good old Severus Snape. He was sooooo scary when I first read this (this book was published when I was twelve.) and I remember thinking Snape was behind all the evil things going down at Hogwarts.
---
Beach Sand: pick a book that was grainy, and the plot barely developed.
Twilight by Stephanie Meyer
Seriously, this whole series had little to no character or plot development. I've ranted on and on about this series to friends and coworkers when they say how much Teen Girls want to be just like Bella. I mean hello? They guy is a moody sparkly vampire and she's just like "Lol Ok I'll marry you." Yes, I've read all the books. No I haven't seen the movies.
---
Green Grass: pick a character(s) that were full of life, making you smile.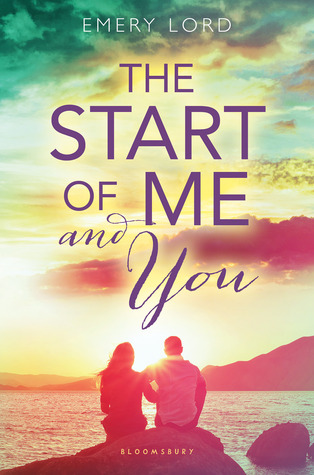 The Start of Me and You by Emery Lord
Again with the smiling. Seriously? If picking a book wasn't hard enough I had to find a character or characters. Instantly I thought of the group of girls from this book because they are possibly the best group of friends I have ever read about. They are positive and strong, there for each other and push you when you need it. Best friends ever. Plus Max was SO CUTE. He was constantly saying "Hey girl." In a non sarcastic way to al the girls and I loved it.
---
Watermelon: pick a book that had some juicy secrets.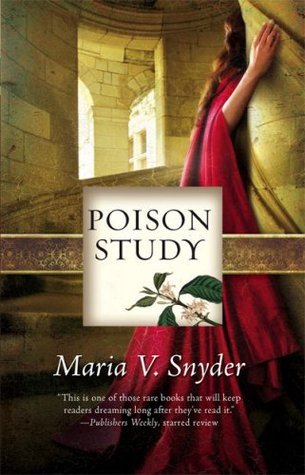 Poison Study by Maria V. Snyder
Oh man oh man oh man. This book was full of so many secrets and plot twists. My head was spinning when I finished this book. (Unfortunately I've heard the second is subpar, but I'll still totally give it a try.) But the head guy, I can't remember his name was he a General? That secret blew me out of the water. Minimal romantic plot leads to some serious stuff happening.
---
Sun Hat: pick a book that had a vast, big universe/setting.
Throne of Glass by Sarah J Maas
This series has so much going on and such a big setting. It seems like each book takes place in some new far off area or includes the possibility of elaborate places to go. Maas did a wonderful job with he world building in this series. The same can be said about her new A Court of Thorns and Roses series.
---
BBQ: pick a book in which a character was portrayed as a hunk.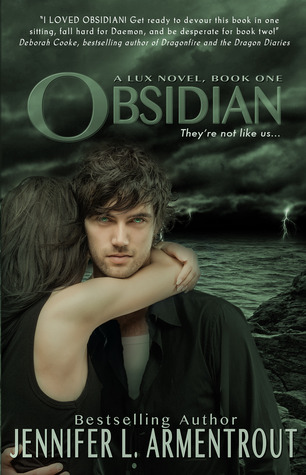 Obsidian by Jennifer L Armemtrout
Daemon is both the most infuriating person Kat has ever met and the hottest. Coincidence? I think not. With his "looming height" and beautiful green eyes paired with his rugged exterior its hard to not swoon over his hunkiness. Plus the guy is a alien. I mean, come on. If you ever wanted an annoying and annoyingly hot alien boyfriend look no further.
---
This was really fun! I'm not sure whose gotten a chance to do this so I'll leave it open and you can just say I tagged you!