Entangled Teen sent me a lovely email letting me know they have a lot of amazing offers this month and I'm happy to share them with you! These next two weeks Perfected was on sale and I'm extremely excited since I haven't had a chance to read it yet. This time is even better because Obsidian by Jennifer L. Armentrout is FREE! Yes you read that right, free! The sale goes from Nov. 2 to 29th. If you click the links below it should take you to the deal, happy reading!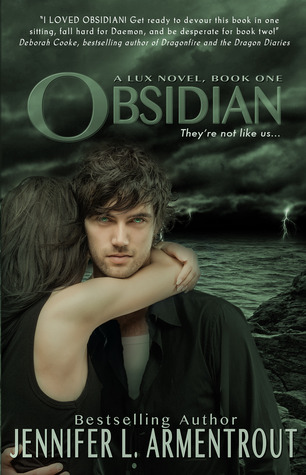 Starting over sucks.

When we moved to West Virginia right before my senior year, I'd pretty much resigned myself to thick accents, dodgy internet access, and a whole lot of boring… until I spotted my hot neighbor, with his looming height and eerie green eyes. Things were looking up.

And then he opened his mouth.

Daemon is infuriating. Arrogant. Stab-worthy. We do not get along. At all. But when a stranger attacks me and Daemon literally freezes time with a wave of his hand, well, something… unexpected happens.

The hot alien living next door marks me.

You heard me. Alien. Turns out Daemon and his sister have a galaxy of enemies wanting to steal their abilities, and Daemon's touch has me lit up like the Vegas Strip. The only way I'm getting out of this alive is by sticking close to Daemon until my alien mojo fades.

If I don't kill him first, that is.

---
I've actually had the chance to read the first four books in this series and I love love love love this series to pieces. One of the tag lines that goes with this book is: Beautiful face. Beautiful body. Horrible attitude. And I couldn't agree more! Daemon is the biggest cocky foul mouthed poop head and I just want to punch him in the face anytime he opens his mouth. Yet at the same time I just want to steal him from Kat and have him all to my self. The conundrum! Plus- Katy is a book blogger! How adorable is that? She talks about her small blog and how she does Waiting on Wednesday posts and other fun bookish things. Also, aliens. I mean you don't get a lot of really good books with aliens in them and so I am SO happy to have this series in my life. This series has all the qualities of a great sci-fi book and I highly recommend it.
I've included a few quotes from other bloggers/authors in case you don't believe me.
"Take some really hot, sizzling character chemistry, two stubborn love interests who know how to push each other's buttons, and add in some awesome out of this world characters and you've got the makings for one fabulously written story." – Katie, Mundie Moms
"Katy is the kind of snarky female character I like. Who knew aliens could be so hot? What I loved the most-Daemon. What drove me crazy-Daemon. I wanted to reach through the pages and smack him and then kiss him. =)" – Colleen Houck, author of The Tigers Curse Saga and Reawakened
Have you read this book/series? What was your thoughts? I'd love to hear them!