In this list I will be discussing 10 Books I wish I read sooner in 2015. Out of all the books I put off for the longest time these are 10 I am kicking myself in the behind for waiting so long! This list was compiled over the course of the year. These are listed in no particular order.
FANGIRL by Rainbow Rowell
Why I put it off: Honestly, I have no idea. I think it got so much hype that I was scared I wouldn't like it or that it would fall short. I bought this book and it sat on my shelf for over a year before I decided to just jump the gun and read it. This was my first Rowell book and I guess I was just worried about being disappointed.
This was a phenomenal book and I'm so upset I waited so long to read it because now the hype is over and there wasn't anyone to gush with over all the cute Simon Snow scenes. SOMEONE PLEASE TALK TO ME ABOUT THIS BOOK. [Read my review]
---
THRONE OF GLASS by Sarah J. Maas
Why I put it off: I had read reviews on this back when it first came out and it just…didn't interest me. I wasn't all that jazzed to read another high fantasy novel since my expectations are so high when it comes to the HF subgenre. Also the covers kind of turned me off, which is odd because now that I've read the books I LOVE the covers.
Seriously, don't be stupid like me and just take the plunge. I'm slowly getting caught up in the series but the books have been out so long its near impossible to not run into spoilers. SO. MANY. SPOILERS. [Read my review]
---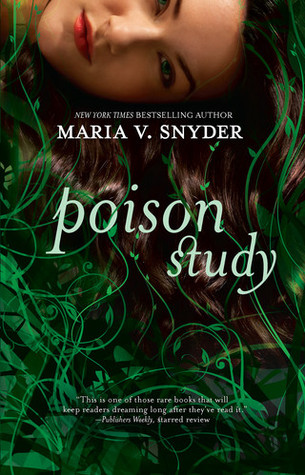 POISON STUDY by Maria V. Snyder
Why I put it off: When Poison Study first came out all I could think was "oh joy another trilogy in the making." I was getting so burnt out on long stories and overdone magical themes.
This was a really good book! I had heard about it so long ago I simple forgot about it and when I finished it just WOW. In all honesty its probably a good thing I waited so long because now I can read the rest in one big binge. The characters were so well thought out and the issues that were faced were well done.
---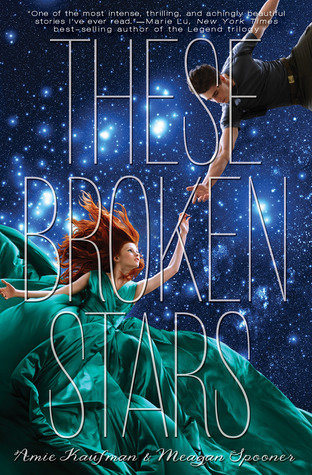 THESE BROKEN STARS by Amie Kaufman and Meagan Spooner
Why I put it off: There was so much hype of this book it literally scared me away. I've been pulled along on large hypes and a lot of the times I find myself disappointed.
This book wrecked me. It was SO good. I have yet to read the other two (alas I am putting them off as well) but I expect to rectify the situation ASAP. Also, I bought this during a flash sale for only $1.99 so you can't be that!
---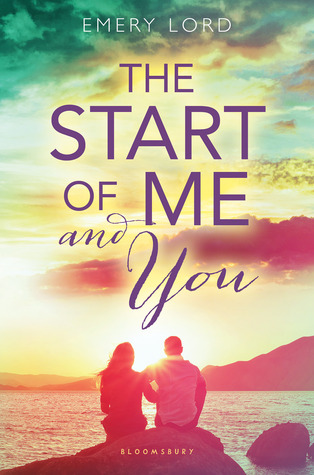 THE START OF ME AND YOU by Emery Lord
Why I put it off: At the beginning of the year I noticed this starting to circulate on friends "to read" categories on goodreads. Unfortunately at the start of the year I also really didn't like or appreciate contemporary books.
Hello new favorite genre and new favorite book. I think surprisingly as I grow older I like connecting with real life situations more then fantasy books because I can more easily place myself in the main characters shoes. Which seems boring to the child inside of me but practicle to my adult side. [Read my review]
---
 BORN AT MIDNIGHT by C.C. Hunter
Why I put it off: Ok, this is partly because I didn't hear about this until earlier this year but the other reason is it seemed like a story that could either be really good, or really really bad. I was super torn given the rave reviews but the few bad reviews were again, very very bad. Once I saw it available on Book Outlet for next to nothing I decided to take the plunge and purchase the first four books in their new bind-up and just give it a try.
I devoured the first book in almost a day. It was SO GOOD. Like WOW. Awake at Dawn, the second book is just as good. Sure Kylie is immature but she's also only sixteen. If someone came up to me and told me "Oh ps you're not human, lol." I would flip out as well. I can tell this series is going to be a well detailed long journey and I'm excited for every bit of it. [Read my review]
---
SWITCHED by Amanda Hocking
Why I put it off: Ok this one, I honestly did not know existed until earlier this year. By then obviously the series has ended and the author has moved onto bigger better things. Like a spin off about the same world with new characters. I was really behind. People began putting the final book in the spin off on their TBR and so I decided to see what the fuss was about and check out the very first book.
I don't know if anyone noticed but this book was self published first then republished via St. Martin's Griffin. Self published books tend to scare me but the fact that it obviously did well enough for a publishing company to pick it up said wonders about the story. Luckily the local library had the series as well as a few other Hocking books and I dove right in. The book itself wasn't amazing, but it wasn't terrible either. It set up the pace for the rest of the series and introduced all the needed characters and events. But the second half of the book I was invested in many of the characters and could not put the book down. I'm impressed but the uniqueness of the story and am really glad I finally gave this book a shot because now I have to finish the series.
---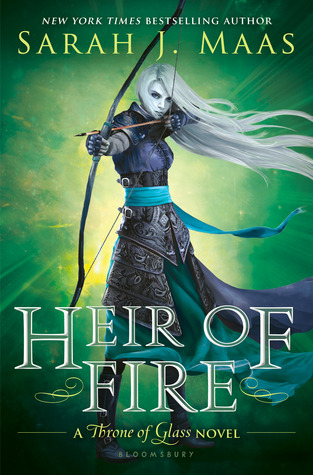 HEIR OF FIRE by Sarah J. Maas
Why I put it off: Ok I know I probably shouldn't have put this book on here as well but after finishing the second book (which tore my heart to pieces and made me cry a river) I just couldn't face the aftermath. I put this off for almost a half a year after finishing the first two.
Putting this off due to emotional rollercoasters might have been a good idea at the time but let me assure you, there is no escape. I just prolonged the inevitable. The good news is that since I took so long between finishing the first two and this one the fourth book is already out. (Which I will NOT be putting off even if there was a lot of mixed reviews thank you very much.) [Read my review]
---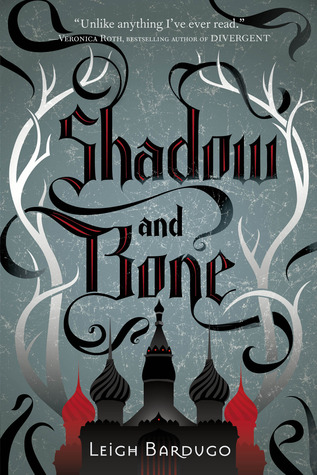 SHADOW AND BONE by Leigh Bardugo
Why I put it off: I remember seeing the cover when this book first came out but at that time I was going through my "Urban Fantasy" phase and didn't want to read another fantasy series. Really it was the same issue as Throne of Glass since it got a lot of hype really quickly and I just sort of didn't care. After Six of Crows came out and its been getting really stellar reviews I knew it was time to give this series a shot. Seeing tons of reviews for the final book (I know all the spoilers now, haha) also bumped it up on my TBR.
This book really surprised me. At the beginning I wasn't sure if I liked the writing style since the author blends words that I presumed were Russian (some made up???) with the normal dialogue and it through me for a loop. After the introduction of the Darkling though I fell in love with the story. I quickly gobbled up this book (75% in one day) and couldn't get enough. The pacing in the book is quick and I enjoyed that. Also that Darkling is delicious. [Read my review]
---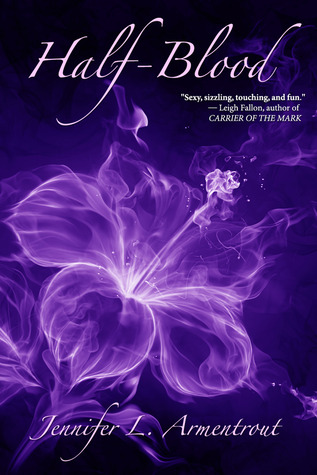 HALF BLOOD by Jennifer L. Armentrout
Why I put it off: This series has been on my radar since reading Armentrout's Lux series earlier this year but a large chuck of the reviews said this was almost exactly like Vampire Academy and blah blah blah terrible stuff that scared me away. Plus I read a Mythology book earlier this year that was down right terrible and the idea of trying again made me queasy. I LOVED (still do just not as into it now) Mythology when I was younger and loved reading about it and everything so when Mythology based books are done poorly I get really upset. I was pretty much being a picky book nerd and didn't want to be let down.
Honestly, I was floored with how much I enjoyed this book and series. I gobbled it up in pretty much one sitting and read the next two books back to back. I can see the similarities with VA but thankfully the mythology wasn't cheesy and the characters were likable enough that I decided to keep going. Bad reviews be damned its nice to see a Mythology book that isn't about mushy Gods falling in love with mortals. Plus, a kick ass heroine never steered me wrong.