Today is a freebie and what better to talk about OTPs from amazing TV shows that are near and dear to my nerdy little heart???? Also, if you don't agree with my OTPs I respect that but do not leave negative comments please.
The 100 – Bellamy and Clark
This is an old poster but come on it has my OTP on it. Thus it is my favorite.
Scandal – Finn and Quinn
My love for crazy psycho men went off the charts when watching Scandal. For those of you who haven't seen Scandal you're probably thinking I'm crazy but trust me, Quinn likes it. Eventually.
Misfits – Simon and Alisha
I don't even know if this show is still around. I watched the first two seasons which were both hilarious and horribly heart breaking.
Gilmore Girls – Rory and Logan
In my head I have convinced myself she actually says yes at the end and they live happily ever after. With lots of cute book loving babies.
Hannibal – Hannibal and Will
Need I say more?
Star Trek – Kirk and Spock
This is a no brainer. Also the reboot movies captures the essence of Spirk perfectly. I HAVE NO SHAME.
The 100 – Lincoln and Octavia
Precious cute bebes. I just want them to be together forever. Lincoln makes Octavia stronger wile Octavia grounds Lincoln. Its the best relationship.
Gossip Girl – Blair and Chuck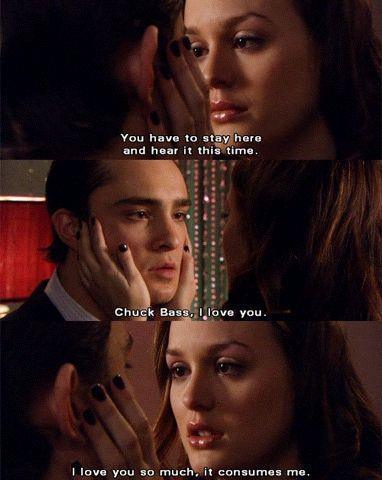 Relationship goals.
Vikings – Ragnar and  Lagertha
The best badass Viking couple to ever battle together!
True Blood – Eric and Sookie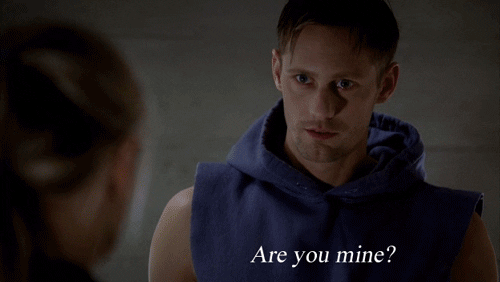 The answer is always yes.
I will literally ship anyone with Alexander Skarsgård. Also, hello glorious size difference.
Well this wasn't really anything bookish but I enjoyed looking at gifs for about 5 hours. So enjoy!