Title & Author: The Lost Heir by Allison Whitmore, and Erin Virginia (Co-Author), Grace Arden (Co-Author)
Genre: Young Adult- Fantasy
Release Date: December 8th 2015
Series: Standalone
Publisher: Booktrope Publishing
Source: Review Copy via the Author
Description: Isabella Foxworthy was just another girl…until she learned she was an empath, able to read the energy of others. A secret world known as the Violet City lies beneath her family's hotel in Los Angeles. Through this discovery, Isabella is catapulted into a whirlwind of magic, adventure, and danger. The Violet City holds the key to protecting her stability; her family hotel, her friends, and her very sanity. With morphlings, empaths, and fair folk also comes a powerful entity that twists her mind into knots, threatening everything she loves. Now, Isabella and her new friends—a guitar-playing jock, his gifted but neurotic brother, and a set of over-indulged twins—have until her 16th birthday to save her world with the help of someone who's been lost for a very long time…the lost Foxworthy heir. But will they find him in time? And will he be a friend or foe?
I received a copy of The Lost Heir from the author in exchange for an honest review.
First of all thank you to the wonderful Allison Whitmore who was very patient in my slow slow slow progress of reading this. Life since the beginning of the year has been very hectic and busy and my goodreads challenge of reading 100 books is going out the window because I'll be lucky to find time for 50.
This book was a big surprise to me. I read the symposis and I was like, "Yea ok that sounds  interesting. I've never read about empaths before." But by the time the story fully developed I was all "WOW WHAT?!"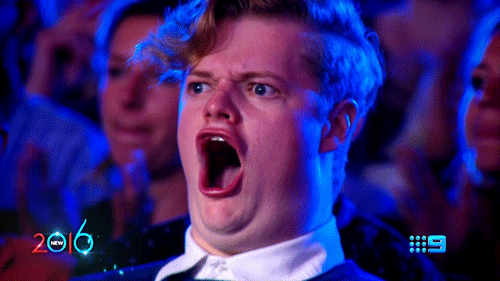 I'm going to be very upfront and say the first 25% of this book is very detail/plot driven with lots of information. So much so that I had a hard time continuing. But I had a feeling this would be a good one just by Izzy's sass and the Logan brothers. So I took a break, read a personal book and jumped back in. BAM I was instantly sucked back in and once things went Underground I could not put the book down. The Underground is just so unique and fun and I want another book about kids that grew up underground so badly. If you've ever read the Beautiful Creatures books you'll enjoy the underground city in the Lost Heir.
The characters all have their strengths and weaknesses and some are more annoying than other, as many teenagers are. The characters are all around fifteen years old with the exception of the oldest Logan boy who is seventeen. There is very little to no romance in this book as many of the characters are just hitting that awkward awareness age which I found refreshing. Without romance we can focus on action and adventure!
The attention to detail can be overwhelming and cumbersome at times in the story as I don't particularly care about every little piece of clothing someone is wearing and what color it is or everything they ate at every meal. The detail however, can be helpful when shaping a scene or giving us insight into a characters personality via body language. The detail of the Underground with its weird vintage mash up style and never ending surprises like a underground moon and sky, I never grew tired of reading about.
At times when Izzy went back and forth with her confidence and gut feeling on situations could be repetitive as it seems the stumble from one mishap to another but overall the situations were well written and easily understandable. The whole different religions, different species thing of the Underground was very interesting and I wan't more stories about them!
I don't give spoilers away so all I'm going to say is that the Lost Heir wasn't who I expected at all. I'm not sure if its good or bad as I can't get a good feel for the Heir but I enjoyed the story nonetheless. The book ends in a way that can be turned into a series but with the story plot itself is finished, which I really loved. I tend to grow bored of series that leave things hanging. I want each book to be a different story within a universe.
Yes, I really enjoyed this book and I only wish there was more! For readers that like realistic fantasy (is that even a genre, it totally should be)  and books with magic and adventure I recommend this to you.
Goodreads | Amazon | Authors Website