Title & Author: Stepbrother: The Game He Plays by Lucy Ivey
Genre: Contemporary – Mystery, New Adult
Release Date: November 1st 2016 by
Series: Standalone
Publisher:  Bloomsbury Spark
Source: eARC via Netgalley
Description: Hot?
Yes.
F*ed up?
Definitely.
Two of kind?
Probably.
After arriving at her estranged mother's new home, Karley's not only taken back by the luxurious lifestyle her mother now lives in but also by her stepfather's two sons, Justin and Joe. The Osborne boys have a reputation around town for being wealthy, beautiful, and getting any girl they choose.
It's a surprise to all, including Karley, when Justin turns his charm on her. He says he feels drawn to her and showers her with attention and adoration. They begin dating long distance, and every trip home draws her deeper into their torrid relationship. But not everyone is happy about this decision—especially Justin's older brother, Joe.
Joe not only voices his disapproval, but also silently challenges Justin for Karley's affection. Karley is soon drawn to both brothers, enjoying their attention —one openly and the other behind closed doors.
As one brother consumes her heart, the other consumes her thoughts. Unfortunately for Karley, both brothers harbor a deadly secret, one that links them to the recent killings of several girls. Karley is left with a decision to make: which brother to trust and which one to fear as the Osborne brothers' true personalities are brought to light, all racing to a shattering conclusion.
I received a copy of this book in return for an honest and fair review

It's been awhile since I had a reaction review so lets get this party started.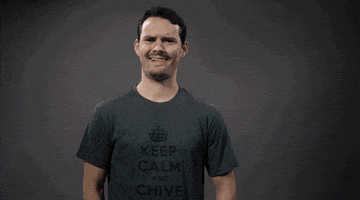 I'm not one for "stepbrother" books just like I don't like "billionaire" romances but since this was in the young adult section of Netgalley I thought, why not? I'm going to start off by saying I think this book would have been 100x better if it didn't have the Prologue and Epilogue. They took away from the story in different ways. The prologue took away some of the suspense since we find out Karley is strangled but someone close to her. The epilogue just plain confused me. Does that mean there will be another one? Does that mean the other brother is also guilty of the same thing?
Let us start off with the main character Karley. Karley is (if I remember correctly) 18 when this book starts but in her second year of school? (The whole timeline was a bit harder to follow then I originally thought. All I know is she had a birthday early on in the story and she was still too young to drink.) Karley gave me the impression of bratty spoiled child. Her parents are divorced and there are some hard feelings between her and her mother but they resolve fairly quickly and Karley does a 180 to the whole situation within the first few chapters.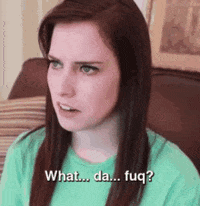 Immediately we meet the new family who lives in a huge mansion style cabin. Am I seeing a billionaire/stepbrother crossover coming?  Joe is the moody/misunderstood older brother that I knew Karley would fall for while Justin is the quiet/happy one that she also liked. Their father is noted to be also very handsome and some of the situations between him and Karley gave me really creepy feelings. She would be thinking of how well his suite fit him and how she blushed under his gaze and I was sitting here like what am I reading? Add the backdrop of a recent murder and it's like some sort of erotic Twilight Zone episode.
Although Karley comes across as inexperienced in relationships and eager to please Justin you're rooting for her to make smart choices, that she ignores of course, but we still see her try very hard to make sense of everything being thrown her way. Their relationship progressed at warp speed but I'm chalking that up to college life/college relationships since New Adult type relationships seems to like to skip the friends part and go straight to the nitty gritty. Soon Justin goes from the nice dotting boyfriend to the controlling, manipulative, jealous type that is a big warning sing in most toxic relationships. I really wanted to sympathize with Karley after Justin became increasingly controlling but I could only take so much of her making excuses for him and brushing his violent tendencies aside.
Joe on the other hand seems to be nothing but transparent about his personality. He doesn't put up with fake people and only seems to answer to Justin. His wishy-washy approached to Karley however tended to leave both her and me confused. Was he as misunderstood as Justin painted him as? Why the heck does he ask so many questions about Karley?
I don't like to give spoilers out and the book definitely does a good job of leaving you guessing the whodunit as each new character is introduced. The murders seem to take a back seat for a lot of petty drama throughout the book and it wasn't until about 80% that things started to get back on track. The ending seemed a little rushed so I wish we got to see more insight into how things panned out after the murderer was revealed (if he/she was revealed to everyone else as well) and how everyone reacted.
Final Thoughts
Although some parts were really steamy I felt that the toxic immature relationship between Karley and Justin as well as the selfish attitude when Karley interacted with her new friends left a lot to be desired. Joe was a good brooding/misunderstood bad boy but it didn't really make up for everything else. Would I be willing to buy this book? No. Would I recommend this boo? If you like Stepbrother novels and complicated murder mystery erotic thrillers perhaps? If you're just a regular book nerd like myself you most likely won't enjoy it.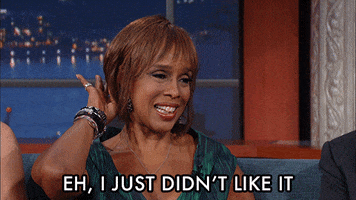 Goodreads | Amazon | Authors Website*
*please note I was not able to find a author website so I used the publishers author page