I feel like lately all I've been doing is posting reviews. Now, I understand that yes, that is the purpose of having a review blog but I miss doing fun memes and discussion posts. So I decided to jump on the popular meme bandwagon and make a few of my own.
It's Monday! What Are You Reading? is hosted by Kathryn @ Book Date.
---
What I Read Last Week:

I took it kinda easy and only read four books. I could have pumped it up but I battled a headache almost every day last week so I took a break and made an eye doctor appointment.
What I'm Currently Reading:
Go figure as soon as I published my book haul post I got about three more books sent to me. Naturally I'm diving right into When Dimple Met Rishi. Cora Carmack recommended and sent me a gift copy of Slave to Sensation which I am loving but took a break from because of another headache. Cora is the sweetest and I love working with her in her Street Team. I also noticed that one of my favorite Watpad stories She's With Me finished had finished and the author started a sequel so I'm restarting it so I can find out how the first book ends.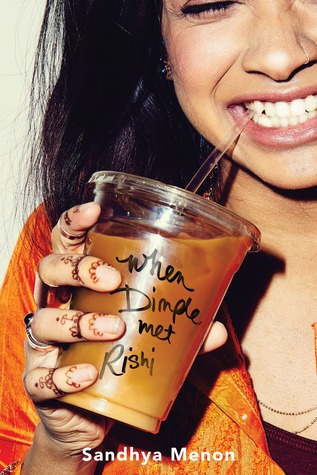 What I'm Planning to Read Next: 
Honestly with how fickle I am this could completely change. But I'm really hoping to start True North because I have been waiting for this forever and finally start Royce Rolls. I also plan to reread ACOTAR and ACOMAF before the new release.
---
Have you read any of these books? Sound interesting to you? I would love to know what you think! If you do a weekly reading meme link it below as well so I can check it out.