Title & Author: When Dimple Met Rishi by Sandhya Menon
Genre: YA – Contemporary

Release Date: May 30th 2017

Series: Standalone
Publisher: Simon Pulse  
Source: ARC via Publisher

Description: A laugh-out-loud, heartfelt YA romantic comedy, told in alternating perspectives, about two Indian-American teens whose parents have arranged for them to be married.
Dimple Shah has it all figured out. With graduation behind her, she's more than ready for a break from her family, from Mamma's inexplicable obsession with her finding the "Ideal Indian Husband." Ugh. Dimple knows they must respect her principles on some level, though. If they truly believed she needed a husband right now, they wouldn't have paid for her to attend a summer program for aspiring web developers…right?
Rishi Patel is a hopeless romantic. So when his parents tell him that his future wife will be attending the same summer program as him—wherein he'll have to woo her—he's totally on board. Because as silly as it sounds to most people in his life, Rishi wants to be arranged, believes in the power of tradition, stability, and being a part of something much bigger than himself.
The Shahs and Patels didn't mean to start turning the wheels on this "suggested arrangement" so early in their children's lives, but when they noticed them both gravitate toward the same summer program, they figured, Why not?
Dimple and Rishi may think they have each other figured out. But when opposites clash, love works hard to prove itself in the most unexpected ways.
I received this book in exchange for an honest review.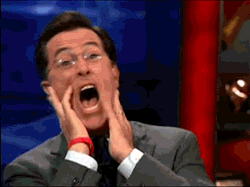 First of all I would like to say that this is the best contemporary romance book I have read all year. I realize it is only April but I'm pretty positive it's going to stay that way. This book was rich in culture and romance and I loved every single moment of it. LOVED IT I TELL YOU.
Dimple was so fierce and sassy. She wasn't afraid to break the social norms that her heritage came with. She wanted freedom, the ability to explore her options and career without worrying about marrying the "Ideal Indian Husband." Rishi on the other hand was ready to throw out his fiercely loved hobby of art in the pursuit of a stable career with a sustaining marriage built around compatibility, not love.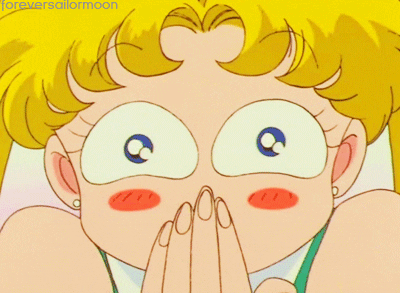 Together their personalities clashes in the most epic of ways. Set on a summer college program called InsomniaCon the whole thing had this wonderful summer feeling. Even when things don't always go as planned I was still so captivated with the story.
A few things I loved was the sense of tradition and culture from everyone while still being realistic to the nature of teenagers who are trying to find their own identity. Also, the sex positivity! I LOVED the way Sandhya Menon touched on the "what our parents want versus what we want" when it came to sex. Ultimately it's not up to anyone but you and your partner. Loved, loved, loved that message.
I'm not going to spoil it but this book was amazing. I absolutely recommend this to everyone. Sandhya Menon has just become an auto-buy author for me.
Goodreads | Amazon | Authors Website