My TBR isn't as bad as it was say… a year ago. I actually got a bit drunk one night then went through this and my Amazon Wishlist and just purged a bunch of stuff I knew I would never read. Does anyone else use their Wishlist as a way to keep track of what you haven't bought yet? My Goodreads TBR is currently, before starting this, sitting at 327. Expect that to change though since I see a lot of books I already want to add.
Down the TBR Hole, is hosted by Lia @ Lost in a Story. This meme is dedicated to uncluttering your TBR pile, going through each book and choosing which one should stay or go.
Anyway, it works like this:
Go to your goodreads to-read shelf.
Order on ascending date added.
Take the first 5 (or 10 if you're feeling adventurous) books
Read the synopses of the books
Decide: keep it or should it go?
Now, I'm feeling really brave so I'm going to go through 25. You read that right, 25 books. I'm hoping to purge at least half that.
---
This One Summer by Mariko Tamaki, Jillian Tamaki
This has sat on my shelf since 2015. I've had plenty of time to purchase it, if I haven't yet I doubt I ever will.
Verdict: Go
---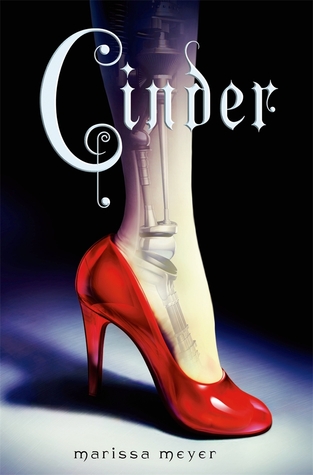 Cinder by Marissa Meyer
I own this, just the first one. But I DO plan to read this series.
Verdict: Keep
.
.
---
 Mercy Thompson Homecoming by  Patricia Briggs, David Lawrence, Francis Tsai (Illustrator), Amelia Woo
I've read some… not very nice things about this. If almost all the reviews are to be believed, then this pretty much negates a lot of the stuff in the actually series. So instead of reading it and getting mad, which will most likely be the end result, I'm just gonna pass.
Verdict: Go
---
Shifting Shadows: Stories from the World of Mercy Thompson by Patricia Briggs
I own this, and have read about half the stories in this. So this is definitely a keeper. Some are kind of standalone
Verdict: Keep
...
---
 The Rising by Kelley Armstrong
This is the third and final book in a trilogy so of course I'm going to keep it. I've read the first two, but my library did not own the last book. I'm debating on just buying it then donating it so they have a complete set.
Verdict: Keep
---
The Darkest Part of the Forest by Holly Black
I own this, just need to get around to reading it! This was sent to me during a secret Santa book swap two years ago. I missed the deadline for this past year but I am really sad to say I never got around to reading this. I've lent it out to a few people and they all say it's an amazing read so it's at the top of my TBR now.
---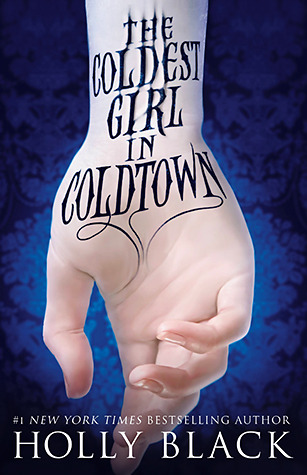 The Coldest Girl in Coldtownby Holly Black
Again, a Holly Black book I own but haven't had a chance to read. David's mother bought this for me after I had made a passing comment on how I didn't own any Holly Black books. Obviously you can't go wrong with any Holly Black books so I'm very excited to read this.
Verdict: Keep
---
 Dead Heat by Patricia Briggs
I own this! And love the series so obviously it needs to stay. (Why the hell have I not read this yet???) If you are looking for a good werewolf series I highly recommend any Patricia Briggs books. Her Mercy Thompson series is amazing and this series is a spin off in the same universe with cross over.
Verdict: Keep
---
 Sinner by Maggie Stiefvater
I really want to say I will read this. I really do. I LOVE this series but … I just don't think I'll ever get around to reading this. I've been close to buying it before but I've always found something else to spend my money on.
Verdict: Go
.
---
 Steal the Light by Lexi Blake
I… really have no idea how this even got on my list. I don't know. It doesn't really sound like something I would like. I do see that it's listed on a few "Reverse Harem" lists so maybe that's why I added it? The description doesn't really talk about it though so *shrugs*
Verdict: Go
---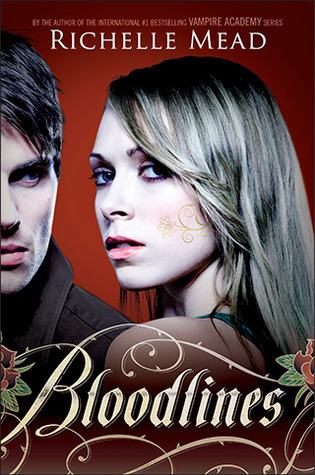 Bloodlines by Richelle Mead
I loved the Vampire Academy books. I own them all and had read the series multiple times. I have never read this series and honestly, I don't think I ever will. I loved Adrian and wouldn't mind reading more about him but the whole premise of this book does not interest me at all.
Verdict: Go
---
 Snow Like Ashes by Sara Raasch
So true story, I bought this as an ebook and have tried to read it twice. Each time I get about 10-15% in and then instantly loose interest. I'm not sure if I'm just not getting deep enough into the book for stuff to really pick up but I'm kinda pissed I spent money on this and will probably never finish reading this.
Verdict: Go
---
Under The Never Sky by Veronica Rossi
Another book I have on Kindle, but thankfully I got this for free. Somehow? I'm not sure if maybe it was on sale or something. I'm not sure but I've owned it for three years and have yet to read it so I doubt I'll get around to it anytime soon. It's a dystopian book and I never really enjoyed those to begin with. If/When I do read it, I'll add it back to by TBR.
Verdict: Go
---
The 100, Day 21, Homecoming by Kass Morgan
This is kind of a cop-out since I have each book listed individually but I didn't want to list then separately. I haven't hear a lot of nice things about this series and I was thinking since I liked the TV show that I would like the books. But lets be honest, I'll probably never buy these when I can watch the show. Which is something I never thought I would say.
Verdict: Go, Go, Go
---
A School for Unusual Girls by Kathleen Baldwin
This doesn't sound appealing at all. Not really sure why it was ever added to my TBR in the first place. I really don't like historical stuff. I think I was somehow under the impression that this wouldn't be realistic historical fiction?
Verdict: Go
.
---
 A Darker Shade of Magic by V.E. Schwab
I own this and am super excited to read it! Was lucky enough to get it cheap on a Kindle flash sale. Definetly worth buying if even if I knew I wouldn't get a chance to read it any time soon. I've heard nothing but amazing things about this series.
Verdict: Keep
---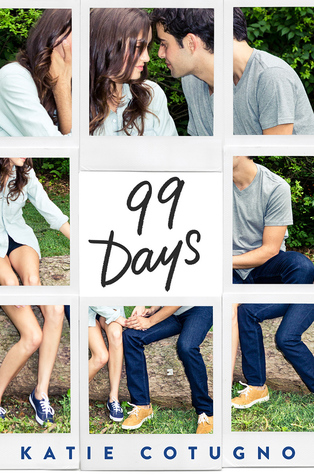 99 Days by Katie Cotugno
Ah yes, a nice summer fun contemporary. Too bad I don't read a lot of this. It'll probably sit on my TBR for years. For that reason I'm letting it go.
Verdict: Go
.
---
 Dream A Little Dream by Kerstin Gier
I go back and forth with this one. I own the hardback but it's literally collecting dust. It sounds SUPER interesting, I just haven't found the right time to really read it yet.
Verdict: Keep
---
 The Heir by Kiera Cass
I want to read this, but I remember how angry reading the selection series made me and for the sake of my anger management I need to let it go. I think I really just wanted to buy it because the cover is gorgeous.
Verdict: Go
---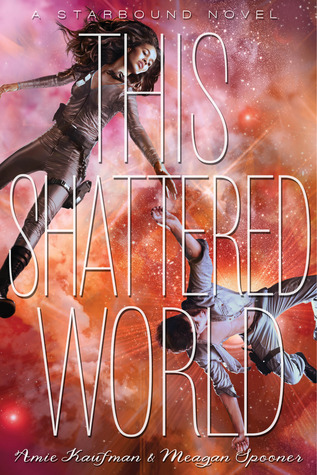 This Shattered World by Amie Kaufman and Meagan Spooner
I loved the first book and haven't had the chance to buy this one so yes, definitely keep.
Verdict: Keep
.
---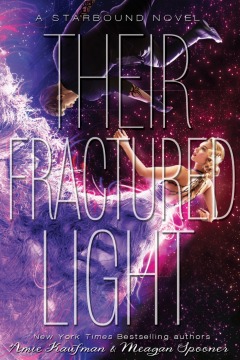 Their Fractured Light by Amie Kaufman and Meagan Spooner
I loved the first book and haven't had the chance to buy this one like the second but I KNOW I will enjoy it if it's anything as emotional as the first book.
Verdict: Keep
.
---
 The Ocean at the End of the Lane by Neil Gaiman
This is going to drive people nuts but… this just doesn't sound like my cup of tea. I LOVE Gaiman, but I probably won't ever get around to reading this. Maybe in the future? Until then I'm taking it off my TBR.
Verdict: Go
.
.
---
The Fill-In Boyfriend by Kassie West
I own this on Kindle and plan to read it this summer!
Verdict: Keep
..
.
.
---
There you have it. I cut 14/25 books on my TBR. It feels SO GOOD! What do you think of my decisions? Have you read any of these books?