Top Ten Tuesday is an original feature/weekly meme created and hosted by The Broke and the Bookish
Alright, I'm a huge procrastinator. Pair that with a overwhelming TBR and you get a large number of books and series that just seem impossible to get around to. I've included the covers for the first two/three books in the series.
---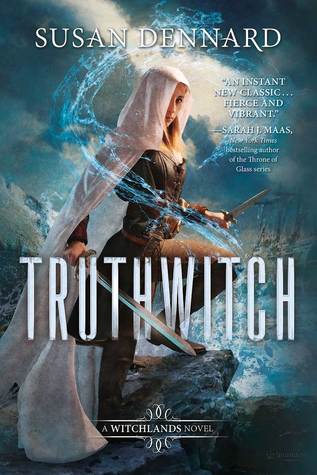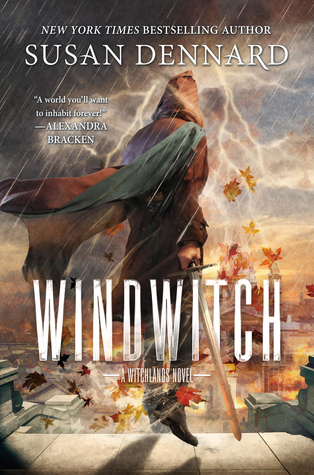 The Witchlands Series by Susan Dennard.
I actually own the first book, have since it came out I believe. Still it sits and collects dust. I blame the fact that I'm always more likely to grab my kindle than a physical book nowadays but still, I have heard little to nothing bad about this series and I still want to read it!
---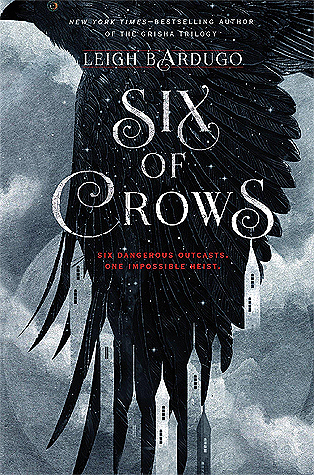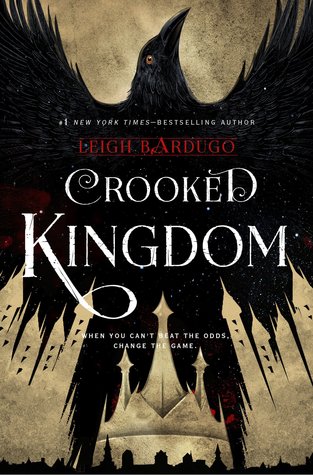 The Six of Crows Duology by Leigh Bardugo
I own BOTH of these books. In fact, I won the second one on Goodreads and so I bought the first one for fairly cheap to own the set. The main reason I haven't read these yet is that I still have yet to finish the Grisha Trilogy. I only own the third book at the moment. (I lent out the first two to a previous coworker who I no longer work with and can kiss those books goodbye. Thankfully I bought them both for less than $5 on Bookoutlet during a sale but still, it ticks me off.)
---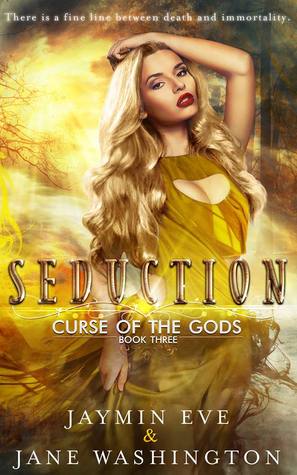 Curse of the Gods Series by Jane Washington and Jaymin Eve
I recently found this series so this is cheating a little bit since it hasn't been sitting on my list too long. But it's a reverse harem fantasy series! I wasn't a huge fan of Jane Washington's other work but the reviews for this and the books by Jaymin are stellar so I'm willing to give it a try.
---
Curse Workers by Holly Black
This series is also fairly new to my TBR but once I found it I vowed to read it ASAP. You can see how well that did. I love Holly Black and have been reading her work for a very long time. I have quite a few books by her on my shelf and know I am going to love these as well.
---
The Dark Elements by Jennifer L. Armentrout
I bought all three books at separate times when they went on sale. I think I bought them in a semi reverse order since I knew I would want to read them I bought any of them when they went on sale. (Last, first, then second book I believe, in that order.) Since them they have been patiently sitting on my Kindle waiting to be read. I have no excuse since I'm more likely to read an ebook thanks to the convenience so I really just need to get it started.
---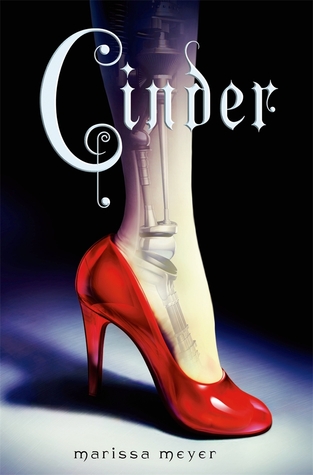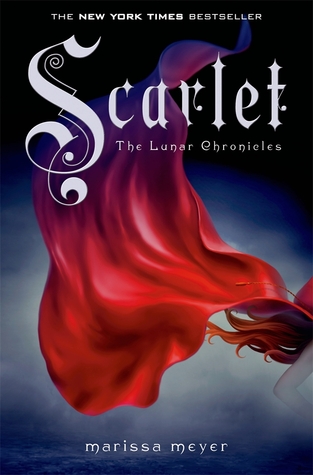 The Lunar Chronicles by Marissa Meyer
Oh man, I have wanted to read this series FOREVER. One of my previous Secret Santa's even bought me the first book and my library has all of them as well. This has probably been on my TBR the longest. I think personally, this won't live up to all the hype I've read and seen everywhere. Or it will and then I'll be forced to read it all in one sitting and then all the other little side books set in the same universe. Either way, I need to read this ASAP.
---
Shades of Magic Series by Victoria Schwab
Another where I own the first book! I think I panicked and bought the first book when it was on flash sale on amazon because I had been hearing all this amazing stuff about it and knew eventually I would want to read it. It's sat on my Kindle ever since. (-_-) I think this is another "too much hype gives me stress" situation. I've heard nothing but great, amazing things and that tends to make me leery.
---
Firebird Series by Claudia Gray
This series comes solely on the basis that I fell head over heels with Darken the Stars by Claudia (it being the first book by her that I read) and now I know I have to read the rest of her work. It was just that good. I don't own any of these books yet but I plan on it soon! Also, I mean come on. Look at that cover art, its amazing.
---
The Glittering Court by Richelle Mead
Ok, I'm very much to blame for the fact that I haven't read this yet. Much like The Dark Elements I own both of these books. I bought the first one when it came out because hello, Richelle Mead is my home girl, and then I got the second book sent to me via physical ARC won in a giveaway. They are literally collecting dust at this point. When I found out that the second book is a direct retelling of the first book in a different perspective I got really confused and just lost all enthusiasm. I still want to read them, but it's not at the top of my TBR anymore. I still see raving reviews so that's good.
---
The Dark Artifacts by Cassandra Clare
I never finished the original series, The Mortal Instruments. I lost interest after the third book and never bothered to finish it. I'm not sure why I want to read this series since I'm most likely going to do the same thing but I like the premise more. Plenty of people have told me I don't need to have finished TMI to enjoy this so I'm hoping that's true. I also have a love/hate thing for the author since I've read some interviews and articles and don't really like the way she handles situations in her fandom but I try to not like author personal views get in the way of me trying a book. Most of the time.