Watching, Wearing, Wanting, Wednesday is very easy, all you have to do is list something that falls into those three categories. It can be bookish or non bookish related! This meme was created by me and free to use by anyone.
---
Watching: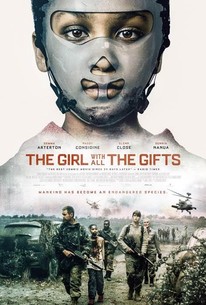 I'm not sure if I ever really talked about the tiny town my boyfriend and I bought our house in. It's so small that the only way to rent movies besides the sorely outdated "new releases" at the gas station/movie rental/only place to buy groceries in town or the library, was a good 35 minutes away. So we've taken to just buying movies we think we'll be interested in. (And donating the ones we end up hating to the library.)
Don't get me wrong. I love our town. It's very small (less than 800 people) with non existent crime, friendly neighbors (besides the shady rental on our block), and most of all, quiet. And very, very cheap. So I'm not complaining. Anyway, we picked up these two at the local big box store (35+ minutes away) and watched these this past week.
The Girl with all the Gifts was… not what we were expecting. Neither of us read the book but had a vague notion of what it would be about. I think was really displeased us was the ending and the way it was portrayed. I had to "spark notes" the book to get why she did what she did at the end.
A Cure for Wellness was creepy as hell. Spoilers sorta so be warned. It gave me the willies and a few spook scares and had me thoroughly disgusted. Incest? Eels? Forcing eels down their throats and making them sweat while they swim in their bellies???? (I try really hard not to think about that b/c stuff like that really, really freaks me the crap out.) At the end when he has that creepy manic look on his face riding off in the night with the girl on the back of his bicycle all I could do was scream "WHAT ABOUT THE EELS IN HIS BELLY???" Overall we enjoyed this one a lot more.
Wearing:
I bought this necklace about a year ago and misplaced it. I recently unearthed it during a crazed summer cleaning and have been wearing it ever since. I love the saying "I Love You to the Moon and Back" and have a few art pieces around the house with the saying as well.
Wanting:
For those that know me personally I am obsessed with Disney. Not so much "Mickey" everything but the classic movies and vintage Disney stuff. I've been collecting Disney metal lunch boxes (and some not Disney) for about three years now. My kitchen's cabinets are lined with them at the top along with retro toys and board games. I recently came across a The Fox and the Hound lunch box and wanted it SO BAD. But the antique store was asking $45 for it. Without the thermos (pic above was googled btw) it isn't nearly worth that much so I had to pass. Since then it's been on my mind. I am terrified of eBay but I'm tempted to make a account to bid on the few that I've found.
---
As always if you do a Watching, Wearing, Wanting, Wednesday post make sure to link it in the comments so I can check it out! Have a great HUMP DAY!
PS, would any of you be interested in seeing my lunch box collection? I'm pretty proud of it for only getting local stuff so far.