It's Monday! What Are You Reading? is hosted by Kathryn @ Book Date.
---
What I Read Last Week:
Well I took some cues from my Top Ten Tuesday post this week and started one of the series I've been meaning to get around to. I read the first two books and although I didn't love them, they were still pretty fun to read. There isn't a lot of high quality reverse harem books out there so I'll take what I can get. Also, holy crap I got through most of my June TBR last week. [EDITED]I only need to read Dividing Eden and The Gentleman's Guide to Vice and Virtue and I'll be done. (Apparently this was scheduled as a post and not a draft so I had to update a few things. IDK what past Ashley was thinking when she did that.) Expect Want and Follow Me Back's reviews later this week.
What I'm Currently Reading: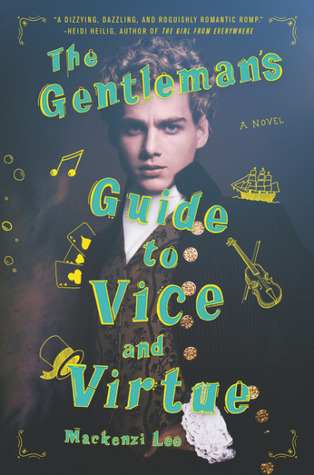 I haven't actually started either of these but I'm getting around to it. I spent Sunday reading Wattpad stories, trying to catch up on some of my favorites and playing Hearth Stone.
What I'm Planning to Read Next: 
I have zero chill. Reading Trickery and Persuasion was a bad idea because now I want to read more RH books but there. Are. None. Help a girl out and throw me some recommendations if you can. Hopefully I haven't read them already.